Culturally-Responsive Teaching Meeting The Needs of All Students
Meeting The Needs of All Students
Lessons are relevant and responsive to students' culture, home lives, and identity
Empowers students for active citizenship
Teaches students the power of working together, as a community, to right injustices
Prepares students for life and work
Promotes confidence and builds self-esteem
Nurtures students' creativity and inspires critical thinking
Motivates students to learn about what's going on in their world
As our world becomes more diverse, teachers must take on the essential responsibility of revamping curricula to reflect cultural differences better and engage students more creatively. Their goal is to equip students with skills that will enable them to succeed while meeting strict state standards and testing requirements. These skills include critical thinking and informed decision-making, which are essential for economic success, improving communication and presentation skills, and driving innovation in their future careers. MeMA-Music effectively tackles these challenges by implementing creative methods that engage students.
Our programs empower students with relevant, real-world learning experiences that foster engagement, critical thinking, and transferable skills. Students gain the knowledge and abilities needed to thrive as successful and engaged citizens by connecting academic concepts to their personal lives. We inspire students to reflect on their learning journey, evaluate their progress, and forge connections between new information and past experiences. Our hands-on projects provide students with impactful learning opportunities that equip them for college and future careers.
MeMA-Music provides school residency programs aligned with academic standards and effectively incorporates arts into technology, reading, writing, social studies, civics, and social and emotional learning for middle and high school students. Through MeMA, students learn how music can bring about positive change by bringing people together, addressing significant issues, and inspiring social change.
For their final projects focused on social justice, students utilize an array of mediums, including film, visual art, multimedia, creative writing, poetry, rap, stories, skits, and live performances, to convey their ideas and aspirations for a brighter future.
Students are given the opportunity to express themselves and be active participants in their learning through MeMA-Music. This program values the diverse perspectives and backgrounds of all students, promoting open and respectful dialogue. The "Messages of Change" project empowers students to create messages that reflect their vision for a better world. By researching and presenting their findings creatively, students take ownership of their learning. MeMA-Music provides a safe and holistic environment for students to develop their civic and social awareness.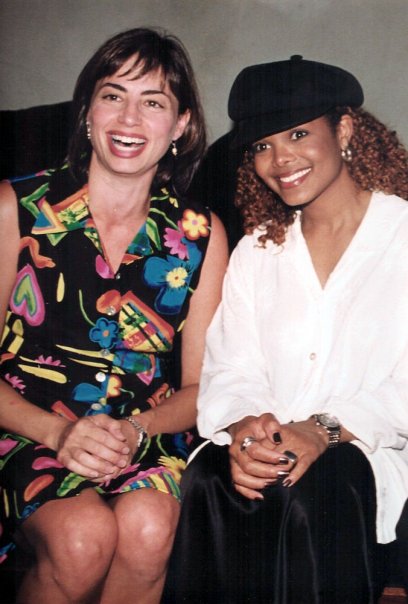 Meet Our Founder-Jeanne Warsaw, President and Chair
Chicago native Jeanne Warsaw's career experience in the music business provides her with unique insight into the world of popular music and how music can be a voice for change. With more than 20 years of experience in the music industry, she has marketed and promoted international multi-million dollar recording artists, which include Janet Jackson, David Bowie, The Rolling Stones, Lenny Kravitz, and many others. Jeanne worked her way up from a buyer at legendary chain Rose Records to Promotion and Marketing Director at Sony Records, where she has stayed dedicated to the music industry, working for RCA/BMG, Elektra/Warner Bros., and Virgin/EMI. During that time, Jeanne actively worked with recording artists to bring their music to the community and into schools to speak with young people about social issues and how music can be a voice for change.
After leaving the music industry, Jeanne has taken on a new mission to educate students from diverse backgrounds. She hopes to teach them how to use the arts to spread positive messages of change and become advocates for themselves and their future.